Marketing Kit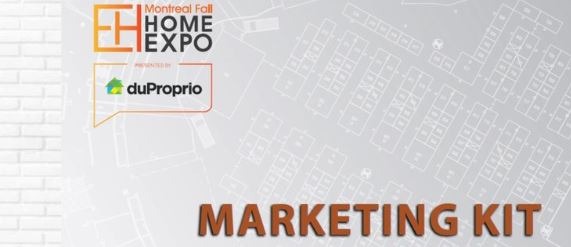 More than a Show, an experience to maximize your visibility!
Optimize your participation and visibility thanks to our communication tools. There are different options to get ahead of the competition.

Click here to view our 2021 marketing kit!

Download our logo that you can insert in your website or in other documents sent to your clients database. This will enable your future customers and existing ones to get a sneak peak of the Show's news, attractions, conferences and entice them to come and visit you at your booth.
It's easy!
1. Save our logo on your desktop
2. Insert our logo on your website
3. Insert the following hyperlink: https://expohabitationautomne.ca/en/home

Contact us today to get the information about our visibility offers, partnership and sponsorship!
Show Guide
We are excited to announce our partnership with Reno Decor as the official producer of the Show Guides for the Montreal Fall HomeExpo and the Montreal HomeExpo.

Distributed to all visitors, the Show Guide contains all important information regarding features at the show, the floor plan, the exhibitors list, etc. Every visitor will take your information back home with them giving you added exposure! Our surveys done at our shows, confirm that 75% of visitors bring the Show Guide home with them and over 50% will use it on-site during their visit to find specific exhibitors.